Mcon Ultragypbond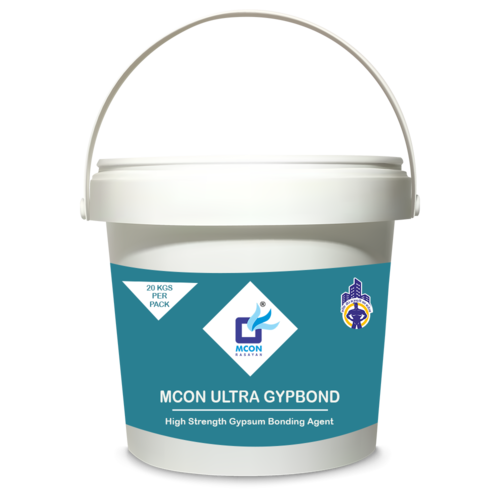 Mcon Ultragypbond
Price And Quantity
Product Specifications
Product Description
Mcon Ultragypbond
Bonding Agent For Gypsum Plaster is widely used in wall and ceiling surface preparation. The ready to apply, polymer based coarse coating is primarily used to give a final touch to the surface of the wall in order to make it smooth and depleted from the imperfections and irregularities. It is highly effective and gets rapidly fixed over the surface making it flawless. To keep the environmental impurities such as dust, moisture, etc at bay, we pack the gypsum power in the preventative packaging of 5 Kgs and 20 Kgs bags.
Areas of Application of Bonding Agent For Gypsum Plaster : It is used for gypsum plaster bonding to plastered surfaces, RCC surfaces, gypsum board, plywood, blockwork, etc.
Coverage:1 kg ULTRA GYPBOND covers 45 to 50 sq.ft.

Storage and Shelf life: Store in a dry place, away from direct sunlight. Its shelf life is six months from date of manufacture.