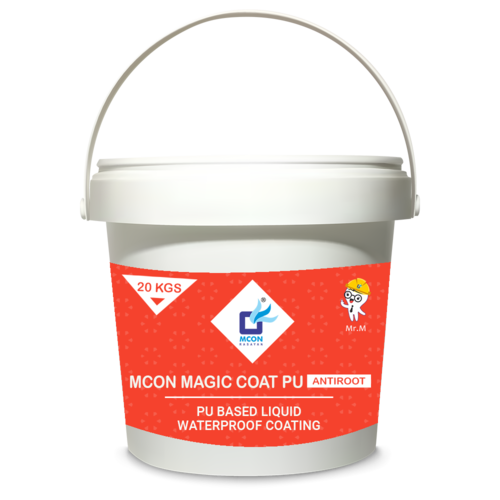 Terrace Garden Waterproof Coating
Product Description
Terrace Garden Waterproof Coating creates a waterproof, rubber like membrane on different substrates, like metal surfaces, concrete and masonry made walls, bridges, decks, basement, bathroom, etc. The membrane created with this elastic product can withstand contraction, expansion and deck movements. Special resin and rubber are mixed, and reinforced with special water repelling fillers, gelling agent and minerals stabilizers.
Features of Terrace Garden Waterproof Coating
This is crack, UV light, ozone and oxidation resistant.

In comparison to normal asphalt coating, it is more durable and lasts longer.

The bond created does not peel or chip.

It is cold applied, which means no mixing or heating.

It forms an impervious and waterproof blanket.